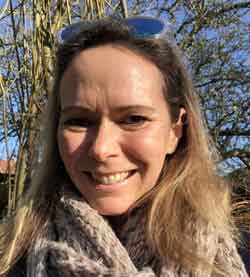 In this 'Bookshelfie' blog, we are delighted to feature book recommendations from Mrs Sarah Reece, a St Mary's Calne current parent and a non-fiction book editor, who studied English Language and Literature at St Hugh's College, Oxford.
I first read I Capture the Castle by Dodie Smith when I was 13, and I've read it at least 5 times since. It's a coming-of-age story depicting the eccentric life of the Mortmain family, living in near-poverty in a ruined castle in the 1930s. I was hooked from the first paragraph, with its famous opening line – "I write this sitting in the kitchen sink." The narrator, 17-year-old Cassandra Mortmain, is the most wonderful of heroines – honest, natural, intelligent, funny, naïve, hopeful. It's a little dated now, but its charm and sense of fun and cleverness is timeless.
I've always gravitated towards novels set in India and have enjoyed so many – A Passage to India, Midnight's Children, Life of Pi and White Tiger to name a few. My favourite is the utterly heartbreaking masterpiece A Fine Balance by Rohinton Mistry. Set in an unidentified city in India, it follows four characters from diverse backgrounds during the period around the Emergency (1975–77). I've been haunted for years by the detailed descriptions of this complex country, the tragic consequences of the caste system, the finely drawn characters you grow to love and the poignancy of their struggle for survival. Its scope is vast, it is both bleak and full of hope and compassion, and the experience of reading it changed me forever.
Although Vikram Seth's most famous book is the Indian-set A Suitable Boy, it's The Golden Gate that is my favourite. A novel in verse, set in San Francisco in the 1980s, it charts the lives and loves of four single Americans, covering relationships, philosophy, religion, grief and cats. The virtuosity of the writing is astonishing and the verse (sonnet form) never feels forced. Seth's very evident authorial presence is engaging and fun rather than annoying – you willingly put yourself in his hands as he deftly weaves his story, marveling at his skill as you read.
Rules of Civility by Amor Towles showcases all the best things about 1930s New York – cocktails, jazz, silk stockings – and follows young Katey Kontent over the course of a year when her life changes forever. If it sounds light and fluffy, prepare to be pleasantly surprised – for all its glamour and period detail, this is an eloquent and moving novel, and one I have shared with many friends this year. Towles also penned the bestselling and very different A Gentleman in Moscow, proving his impressive versatility as a writer.
Madeline Miller's Circe is both an unashamedly joyous feminist retelling of a Greek myth and a compelling story of a woman on a journey of self-discovery. Fiercely independent and powerful, yet lonely and hungry for love, Circe is both a nymph (hence, immortal) and appealingly human in character. The book moves seamlessly from detailed descriptions of the island she is banished to, for eternity, to dramatic encounters with the minotaur, Scylla and a host of wrathful, unfeeling gods, with intense moments of tension as she entertains unwelcome visitors in her home (she famously turns Odysseus' crew into pigs). The language is always lyrical, fresh and insightful, and you will root for Circe every step of her journey.